Although WIN has not established a foundation, we still make contributions to the society as a corporate citizen when we pursue growth of the Company. By upholding the spirit of respecting life, caring for disadvantaged people, and giving back what is taken from society, WIN donates resources to support community building as well as economically disadvantaged community members. WIN also invests resources to reduce the impact on the environment and promote environmental protection awareness to fulfill environmental responsibilities and maximize social influence.
Social Engagement Focuses and Benefits/KPIs

Type of contribution (Unit: NT$)

Note: Management overheads include management costs and expendables costs.
Spirit and Philosophy
WIN encourages employees to put the Company's corporate philosophy of respecting life and caring for disadvantaged people into action with the aim of supporting our communities by sharing information on chemical safety and knowledge to schools in Taiwan that lack resources.
Methods and Roles
The Company organized a Chemistry On the Go event on May 4, 2021 with Tamkang University in Fuyuan Elementary School in Taoyuan City. We assembled 13 volunteers as lab assistants and used a mobile chemical vehicle to lead students to enjoy the fun of experiments. We sought to share information on chemical safety and knowledge and let students learn about the science hidden inside their textbooks.
Expectations and Outlook
WIN uses the collaboration with Tamkang University to let more students learn science with happiness. We use innovative activities to design and inspire motivation and interest in knowledge and research. We hope to use simple experiments that are easy to understand to demonstrate correct ideas and let students learn about science beyond textbooks. We aim to develop talents for chemistry and open up opportunities for employment in related sectors.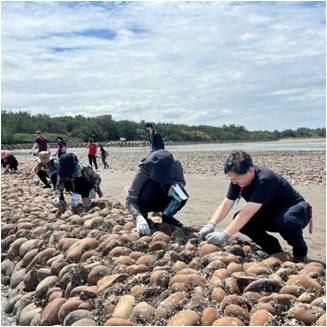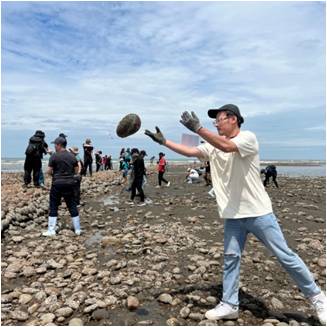 Spirit and Philosophy
Reducing the gap between urban and rural areas and improving educational resources in rural areas are topics of discussions in recent years. WIN encourages employees to join in inititiatives to support local students and send blessings and gifts to remote areas with us, so that children can also feel cared for.
Methods and Roles
Employees took the initiative to respond and participate, by preparing gifts and writing cards. We collected a total of 150 shoebox Christmas gifts in November 2021, which we organized, matched, and donated. We sent volunteers to rural areas to give the gifts to Taoyuan Fuxing Sanmin Catholic Church (rural base), Xingfu Elementary School, Linkou Dist., New Taipei City (rural school) , and Hualien Guangfu Children's Workshop (local community learning organization). More than 150 young students used the gifts in their studies and life, accompanying them in celebrating the year-end festival.
Expectations and Outlook
Through the gifts and cards prepared by our employees, we hope that the young students will utilize the stationary and learning tools after receiving their gifts for more effective learning. We also hope that they feel cared for by our employees. Employees are able to build teamwork among departments and also project positive energy through the activity to build family harmony. Furthermore, to take care of the learning of disadvantaged students in a more direct way this year, we donated to the education savings account of the Ministry of Education for after-school learning in Fuyuan Elementary School.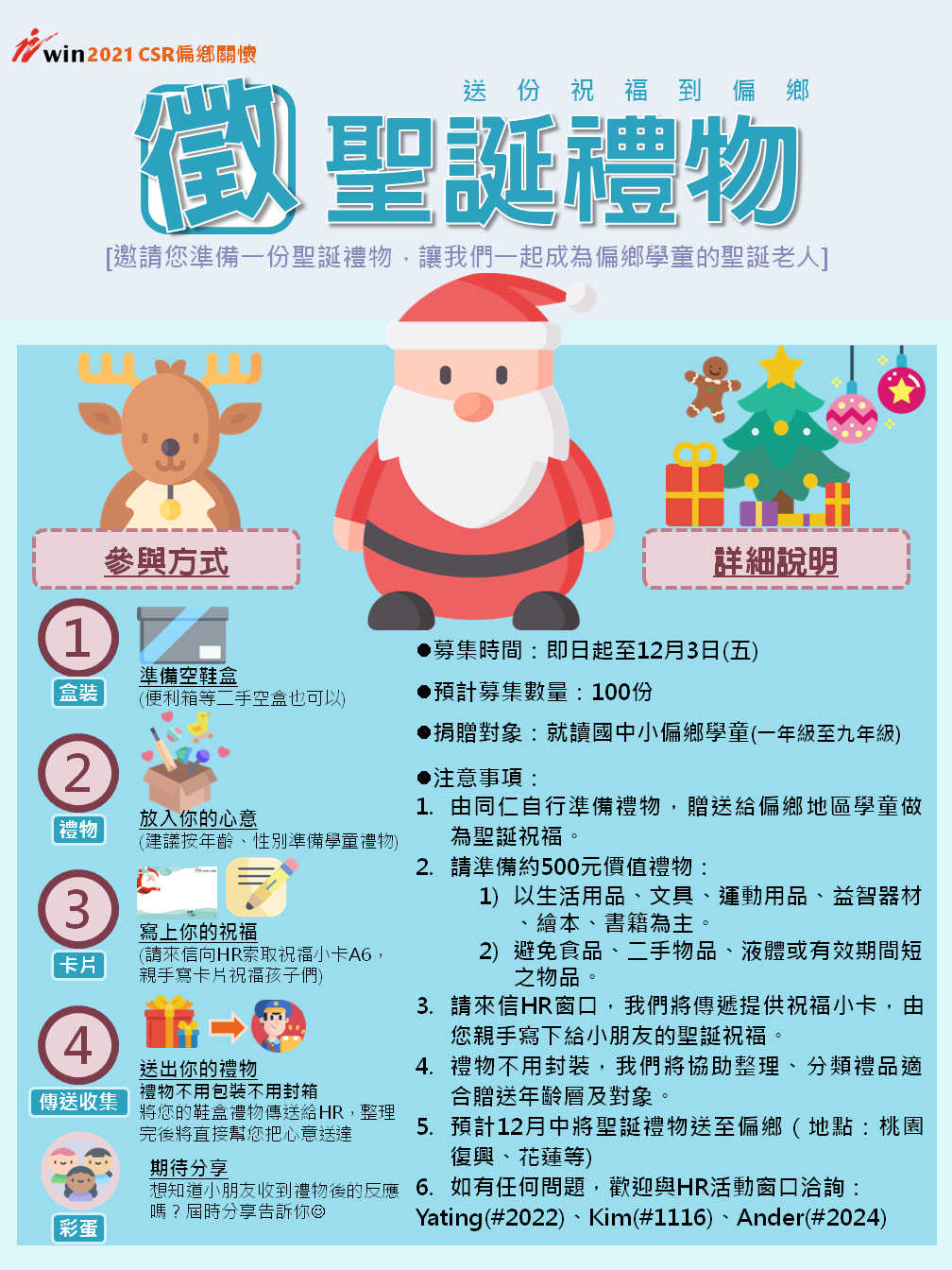 Spirit and Philosophy
Paper Windmill has long adhered to the concept that children need children's theater, and Taiwan needs its own children's theater dream factory. Paper Windmill has promoted the Paper Windmill Rural Area Children's Art Project for many years, creating a platform where children can experience theater. We hope to bring resources to all parts of Taiwan and cultivate remote areas to create a dream environment for children that is filled with laughter.
Methods and Roles
As a corporate sponsor, WIN supports the Paper Windmill Foundation in promoting performances such as the Paper Windmill Rural Area Children's Art Project, Paper Windmill Anti-Drug Youth Theater Project, and the Hakka family drama, Rain Horse, as well as the Paper Windmill Taiwan Youth Awards - 368 My Home call for contributions, cultivating the creation of films by youth. We carry out public welfare education with a positive attitude and convey the warm energy of various fields through theater. We encourage students to pay attention to their hometown culture through creative means and increase their confidence as the topics attract public attention, thereby reducing the gap between urban and rural areas. During the epidemic, we also called for employees to watch the Paper Windmill performances online and invite their families to participate to support the development of Taiwan's arts and cultural sector.
Expectations and Outlook
Paper Windmill has entered 368 rural areas with theater, letting children throughout Taiwan experience the charm of live performances. As a long-term sponsor, WIN gives support by taking action and hopes to achieve social care and children's education through resource investments. Being able to attend theater performances in remote areas offers enjoyable and creative opportunities for schoolchildren throughout Taiwan which may not have access to theater otherwise.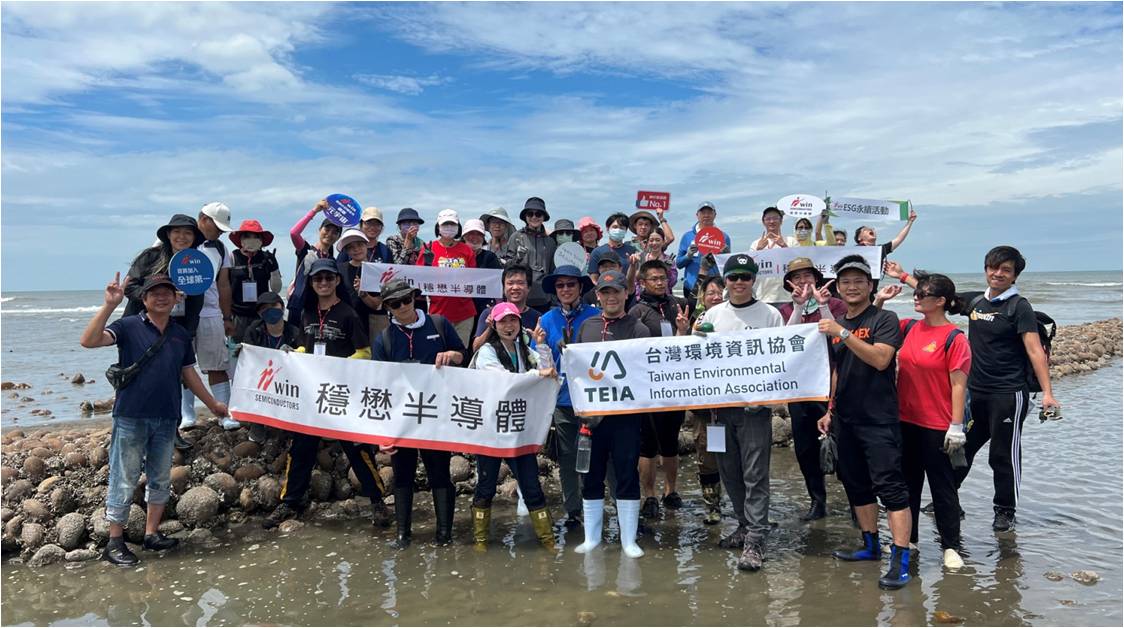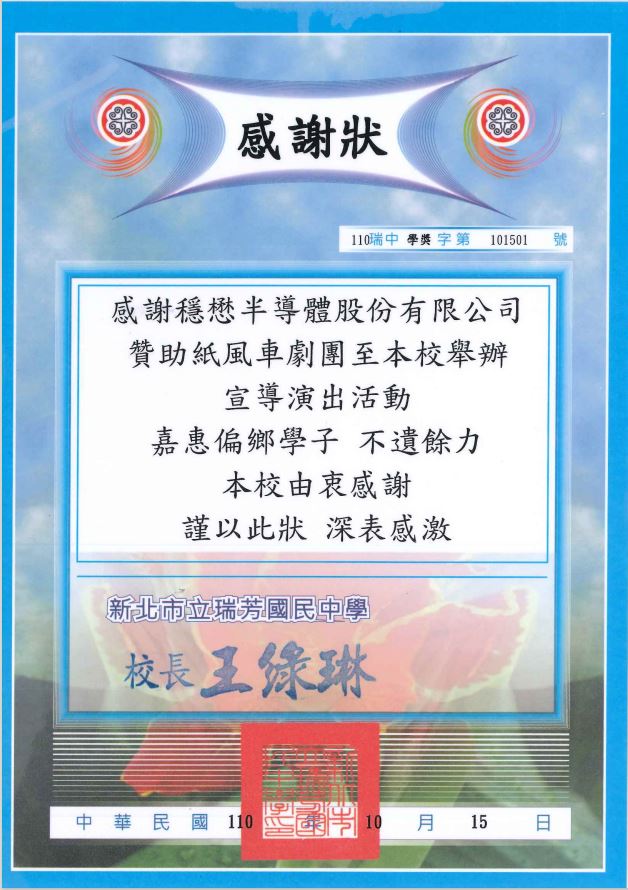 For more information, please read full article
Download