Customer satisfaction is one of WIN's core values. As a foundry service provider, WIN remains committed to protecting customer privacy and confidential information.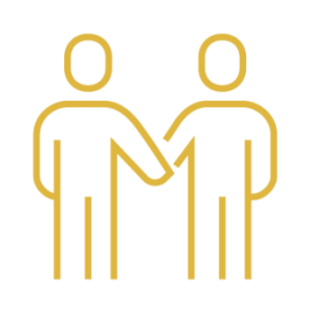 0 cases There has been no case of leaks of
customer privacy in WIN.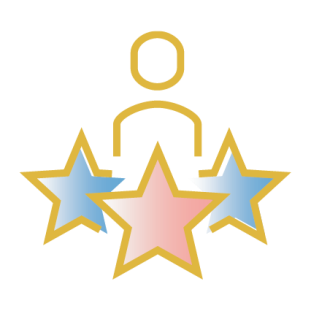 Scored 79 Customer satisfaction were above
target score 75.
Protect Customer Privacy
Management Policy and Commitment
Management Policy :

The Company started with the management policy and we established confidential information management policies to carefully provide definitions of confidential information and related operating procedures. We also defined multiple information operation procedures to ensure correct and secure information processing to provide customers' confidential information, including the customers' contracts, purchase orders, and technologies, with the highest level of protection.

Risk Identification:

In response to a continuous stream of information security incidents in recent years, we continue to identify information security threats and vulnerabilities to verify and continue to enhance existing defensive measures.

Personnel Management:

The Company continues to strengthen employees' awareness of information security and require new employees to receive training and sign employee commitment statements. For current employees, we increase their awareness of important information security information and adopt diverse channels including WIN's internal website, promotional posters, and training videos.

System Security:

To protect the confidentiality and integrity of customer information, we continue to strengthen system and data security including the establishment of a comprehensive gateway control equipment, anti-virus system, network access control system, system weakness enhancements, and file encryption systems and mechanisms. We also implement rigorous access control and management for customer data and files.

Audit and Prevention:

WIN continues to implement scans on the website and servers each year based on the Company's internal audit procedures to strengthen data security for customers and prevent theft by malicious external entities. We also rectify weaknesses based on the assessment report to complete consistent protection from inside to outside.
Customer Satisfaction


Product Accountability
Significance and Objectives of Hazardous Substance Free Management

To meet international green procurement trends and customer demand, WIN fulfills product responsibilities, establishes comprehensive management systems, and discloses information on the official website for reference by customers. We provide customers and consumers with products that conform to international green environmental protection regulations. Since the EU implemented the Restriction of Hazardous Substances Directive (RoHS), customers have actively inquired and requested WIN to meet the EU's regulations and other related hazardous substance free regulations. WIN therefore began actively checking the ingredients of raw materials and establishing hazardous substance free management procedures.

Hazardous Substance Free Management and Assessment Results

To protect the environment and people's safety and health, WIN prohibits or restricts the purpose of use and quantity of hazardous substances in its products and raw materials, based on international directives and customer requirements. Additionally, it has formulated a hazardous substance checklist for compliance by its suppliers and employees. WIN's checklist is composed of two major categories:

● List of Substances Prohibited or Restricted in Products

● List of Substances in a Product which customers have been Informed of

WIN specifies in purchase contracts and order forms that new material suppliers must comply with WIN's supplier management procedures, and that the provided materials may not contain hazardous substances as defined by WIN. Furthermore, suppliers must regularly provide product testing reports and undertake annual supplier assessments. Regarding new materials, the Technology R&D Department must abide by WIN's hazardous substance free management procedures when determining product specifications and selecting materials to ensure that new materials are hazardous substance free.

In WIN's annual assessment of existing suppliers, WIN requests all of its suppliers to provide product hazardous substance free certificates or third-party testing reports as part of the basis of evaluations so as to ensure that the raw materials which WIN uses are free of hazardous substances.

To satisfy customers and stakeholders' demands for HSF products, WIN products are subject to third-party test at least once every year to ensure that all of its products are in line with international green environmental standards. Inspections items include product HSF inspections based on REACH, RoHS, PFOS & PFOA, and halogen-free regulations to ensure that all product meet international green environmental protection regulations. Since the commencement of product inspections, all WIN products have been verified as 100% conforming to related HSF regulations. WIN products have not caused harm to people's physical health or environmental contamination in 2020.
For more information, please read full article
Download